Today elegance
The interlaced lovers
A mysterious love story, a couple hugging each other in the alley of Paris. Intoxicate yourself with the sparkle of our timeless collections for a modern romance.
Embroidery Collection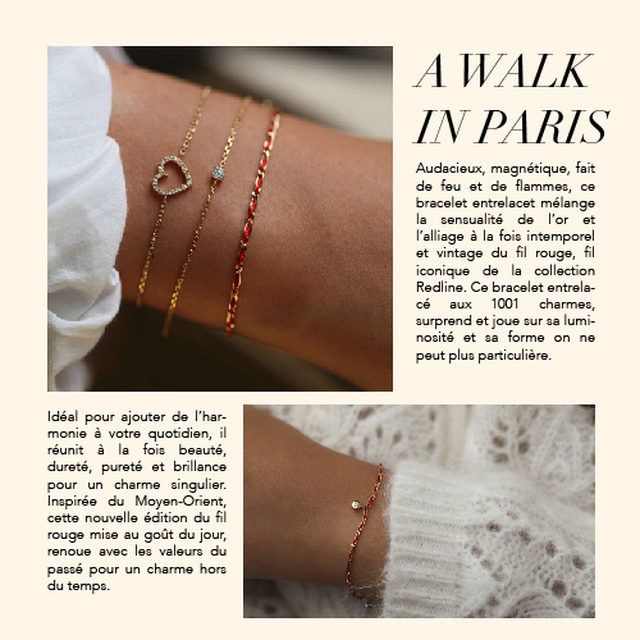 Delicate Union
Jewelries Pure & Entrelacet
Magnetically beautiful, the Entrelacet bracelet incarnates the spirit of Paris, a mix of love and passion. Redline, complements this dream of femininity that is both modern and perfectly tender. Capricious gentleman, this bracelet leads you to romance.
Pure Collection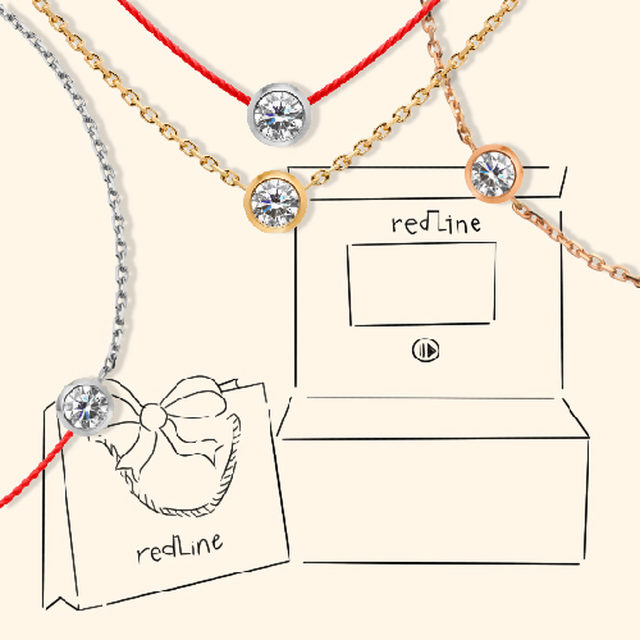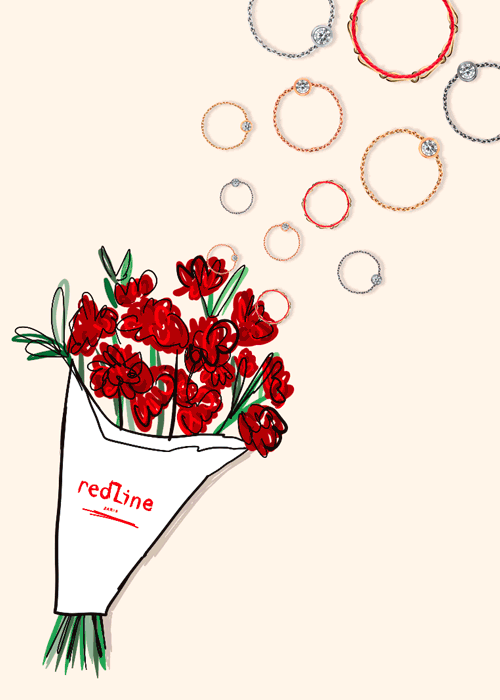 Discover the Redline jewelries
How original, they fell in love in Paris
Jewelry of Paris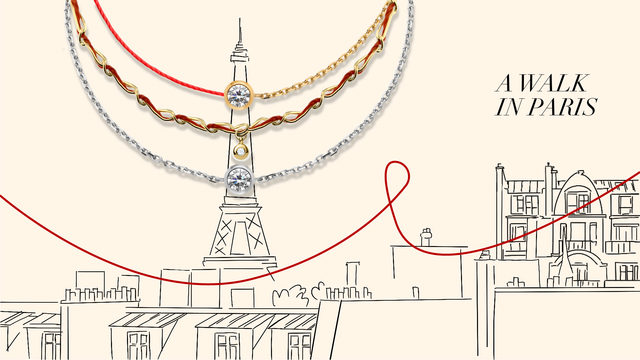 About RedLine
Pioneer of the diamond on a string bracelet concept, RedLine is a French jewelry house in the street of rue Saint Honoré, Paris. RedLine unites the purity of the diamond with the symbolic representation of a string. This concept then became the lucky charm since the dawn of time across people and cultures. Inspired by the admiration of many international celebrities for the minimalist jewelry designs, RedLine expanded its creativity by emphasizing diversity in their creations and started working on pearls and other precious stones. The French house introduced its jewelry line of gold rings, diamond earrings, string bracelets with diamond, gold chain and diamond necklaces, and more; tailored to cater true RedLine addicts. The Parisian jeweler had known success worldwide. Its jewelry creations are present in Asia, Emirates, United States, and Europe. The French house of red string has come a long way and is now one of the biggest names in Fine Jewelry thanks to its excellence and expertise in jewelry making know-how. Follow the line of the red string, the path of love and protection.
Lire la Suite